Thomas Seashore is Here for You
During this unprecedented and unpredictable time of health challenges and economic uncertainty, we want you to know that our team at Thomas Seashore is thinking about you and your family.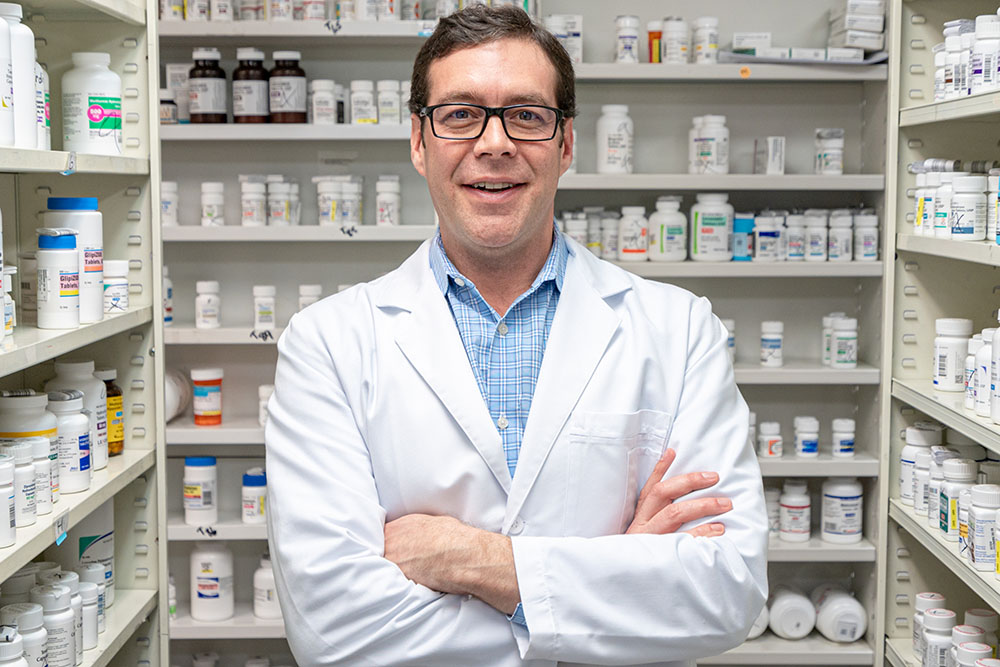 It is critically important during this time of self-isolation that we focus on healthy activities, even if they are largely indoors, to help maintain our health and spirit.
Specifically, now is a time to focus on immunity health beyond regular hand-washings. This means moving your body, being mindful of the hopefully healthy foods and beverages you are consuming… and to stay in close touch with family and friends by email, text, phone or video platforms. Because…
The idea is all about physical social isolation, not eliminating social connection. Check on your elderly friends, neighbors and family members to help ensure they are not suffering from 'categorical' social isolation, which can be devastating.
The media is in overdrive with too many talking heads and many self-proclaimed COVID-19 experts. If that is too 'noisy' for you, we recommend getting your factual medical information from the CDC and NIH COVID-19 websites.
Meanwhile, as an essential business, we have no plans to even temporarily close our pharmacies or to even reducing our hours of operation. We are following stringent hourly sanitizing processes across our locations—and we are now even better positioned to serve you in ways where you can choose to limit your contact. This includes:
As always, prescription delivery to your door is always free.
We now offer curbside delivery from each Thomas Seashore location. (Simply call us when you are out front and we'll be right there, pronto.)
Drive-thru window service is always available at our Calabash location.
Thomas Seashore custom-made hand sanitizer is available at our manufacturing cost at all locations… while supplies last.
Sincerely,

Ed Thomas, PharmD, RPh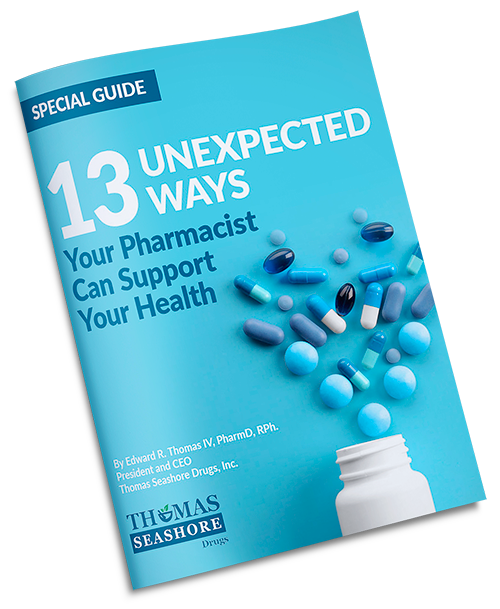 Your Health is important. Don't pass up this offer!
Enter your email to get our popular ebook and timely health articles delivered to your inbox.
We promise to keep your information safe & private.