Medicine Made Just for You.
Drug compounding is the science of preparing custom, personalized medications for patients and pets to improve care and reduce side effects. Pharmaceutical compounding allows us to change your medication's size, delivery type, dosage, and taste. Our pharmacies offer one of the few compounding services in the North and South Carolina areas with a state-of-the-art compounding lab in-house. And with more than a century of compounding experience, you can trust us to get it right.
Drug compounding solves a variety of health care challenges. Compounding pharmacists like ours provide unique solutions for patients who can't handle mass-produced medications.
Creating custom medications is helpful for those who:
Can't take certain medications due to unpleasant side effects.
Are struggling with a child who can't swallow pills or rejects unsavory flavors.
Are allergic to common medication fillers–we can create medications without casein, gluten, fragrances, alcohol, sugar, allergens or dyes.
Need custom medication strengths or dosages.
Need custom medication delivery types, such as creams, ointments or suppositories.
Need medications combined for easier delivery.
Compound medication for pain, chronic or acute.
Compound medication for pets.
Compound medication for bio-identical hormones.
Compounded medications are generally covered by insurance. If you have questions or concerns, please call our pharmacists for direct assistance.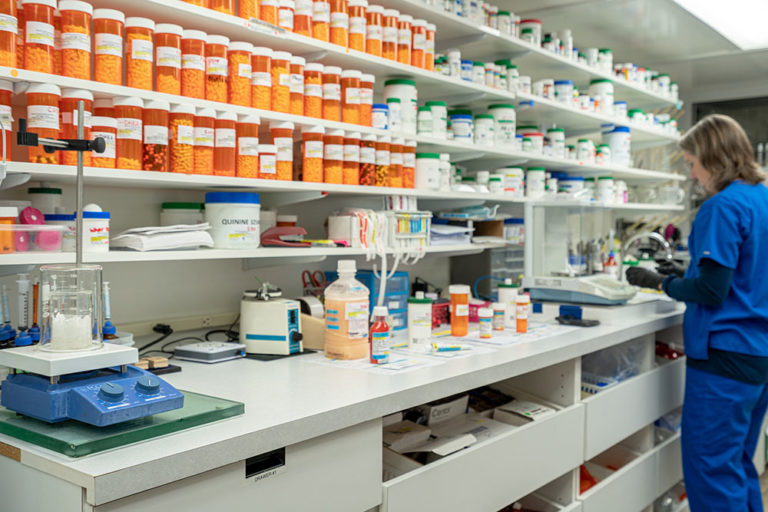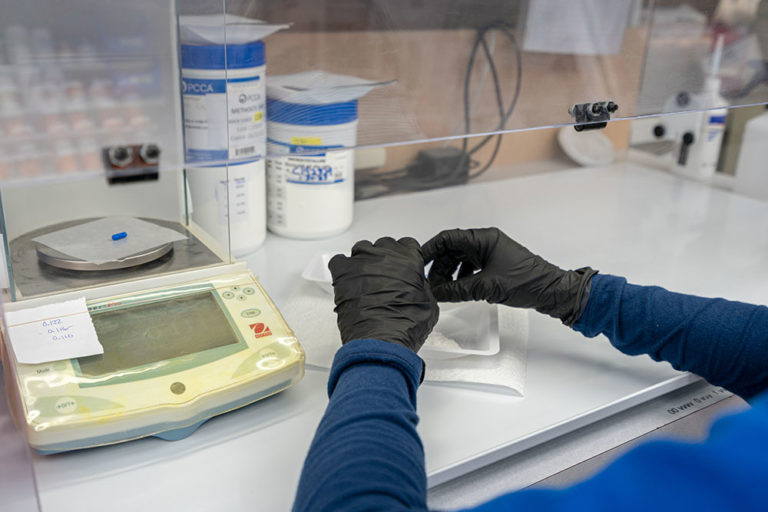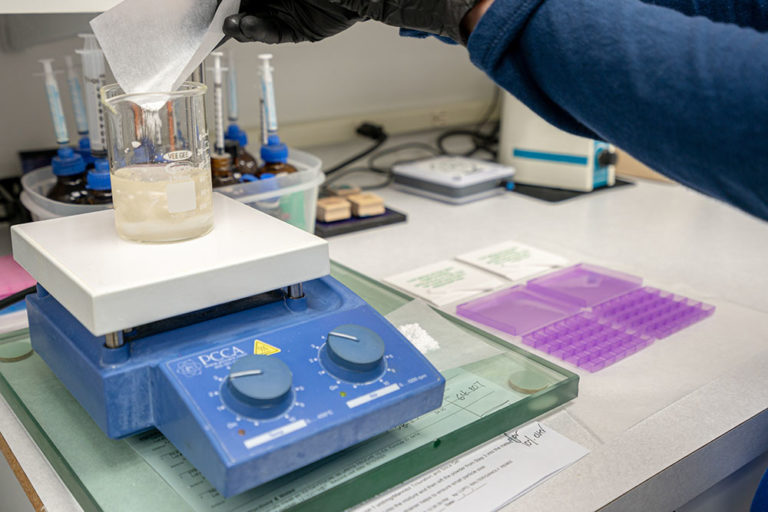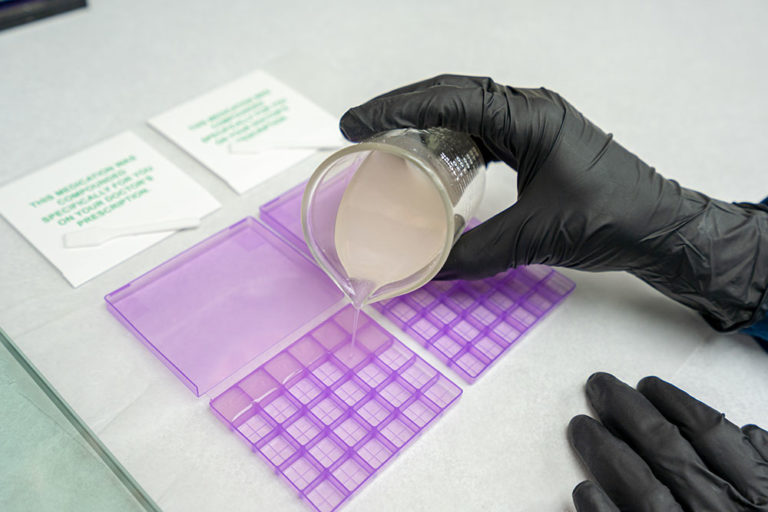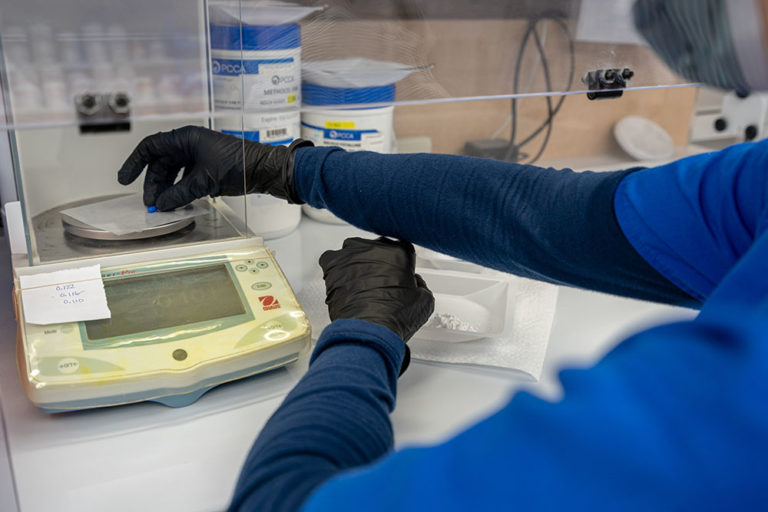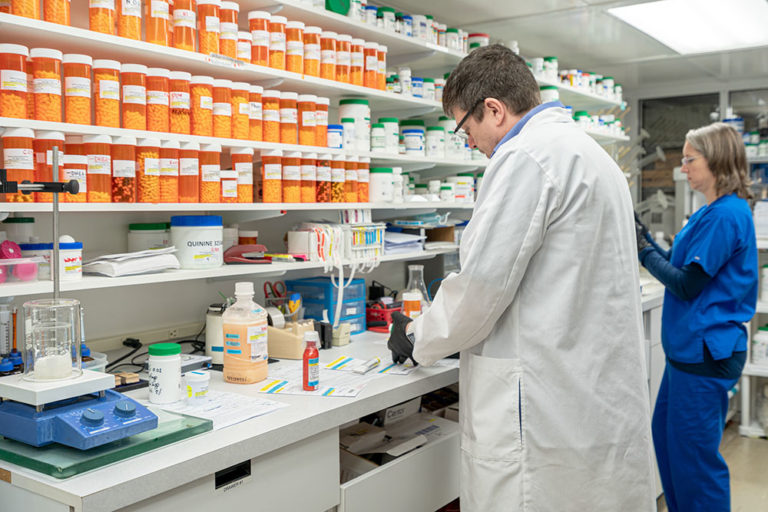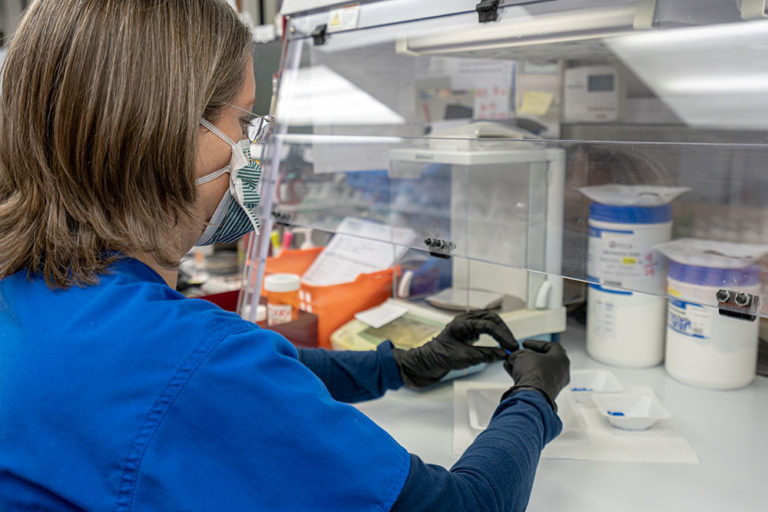 Men's Health
Women's Health
Pediatrics
Geriatrics
Pain Management
Dental
For over four generations, the Thomas family has delivered unmatched pharmacy, compounding, and home medical equipment services to the Carolina beach communities. Thomas Seashore Drugs is one of the few independent, family-owned pharmacies along the coast that provides health expertise and customer service with a friendly, small-town feel.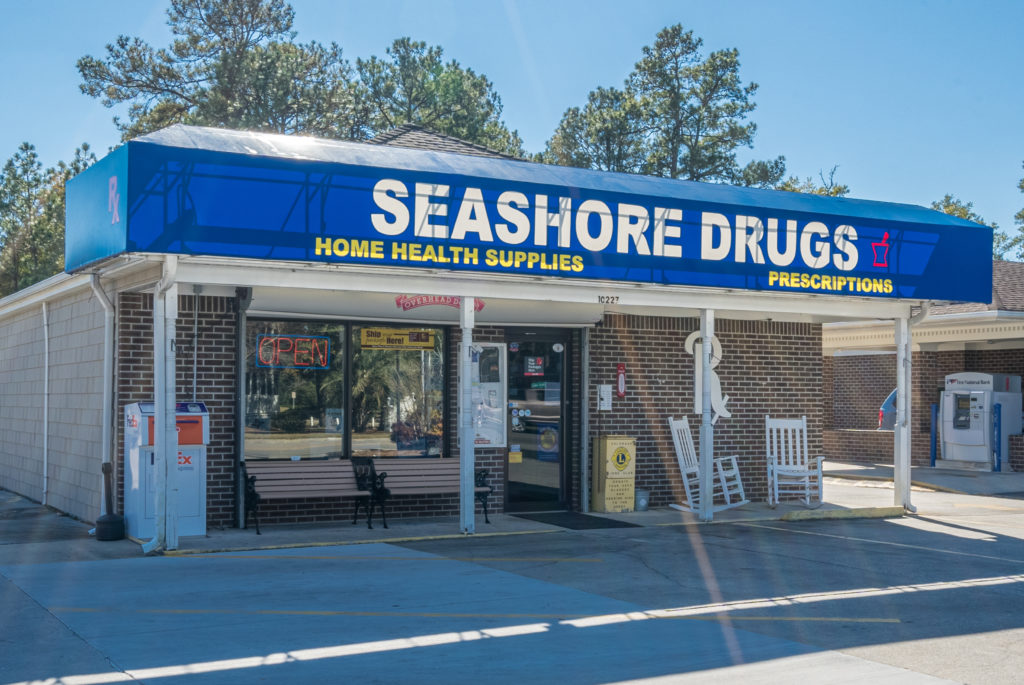 Seashore Drugs
10227 Beach Dr. SW
Calabash, NC 28467
Phone: (910) 579-3200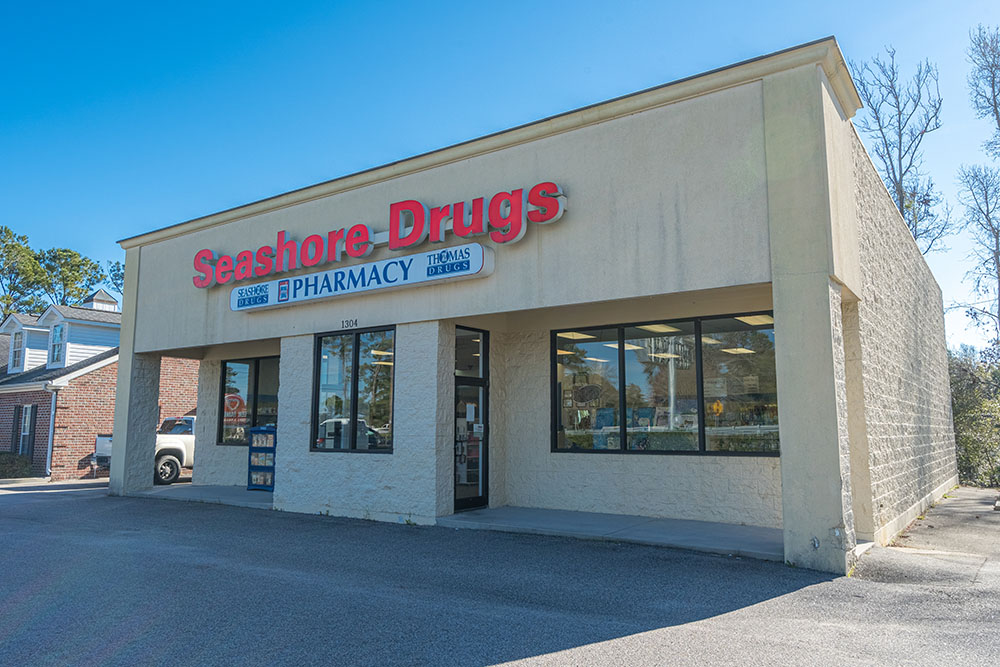 Seashore Drugs
1304 Hwy 17
Little River, SC 29566
Phone: (843) 281-9797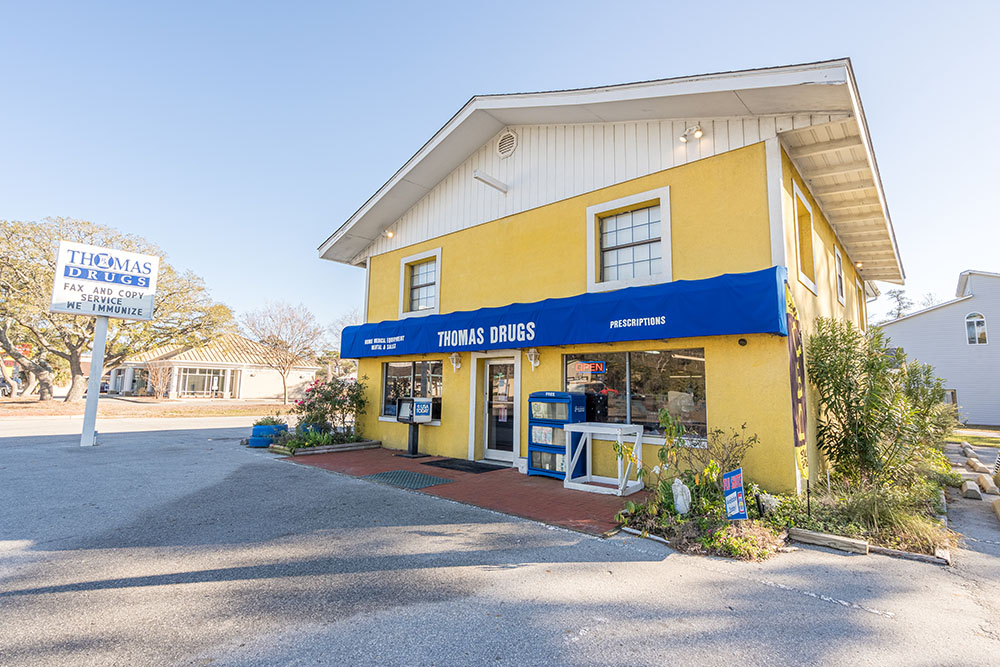 Thomas Drugs
7917 E. Oak Island Drive
Oak Island, NC 28465
Phone: (910) 278-6050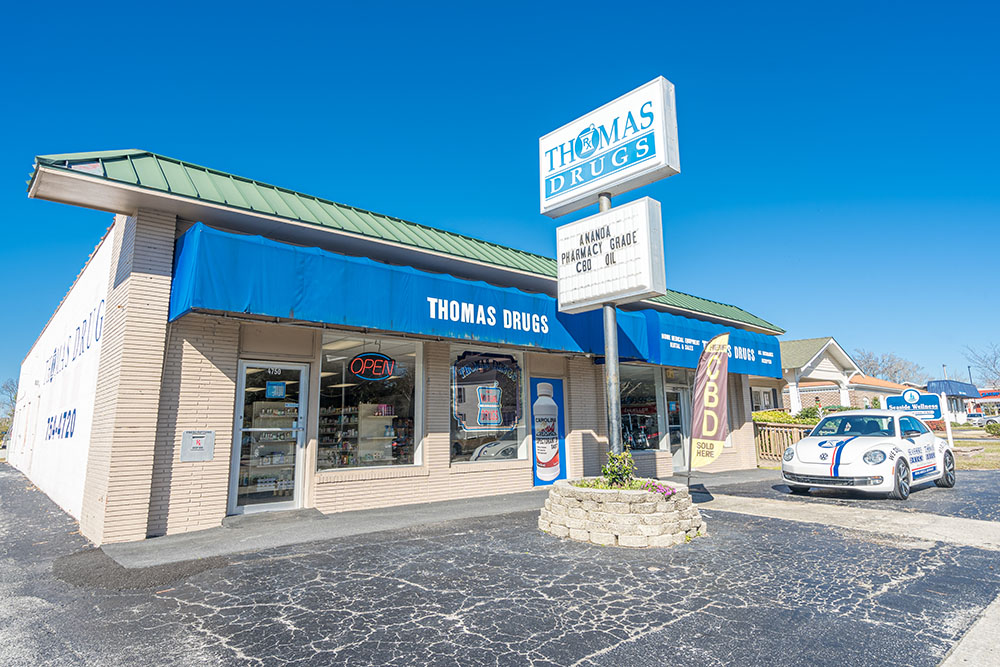 Thomas Drugs
4750 Main Street
Shallotte, NC 28470
Phone: (910) 754-4720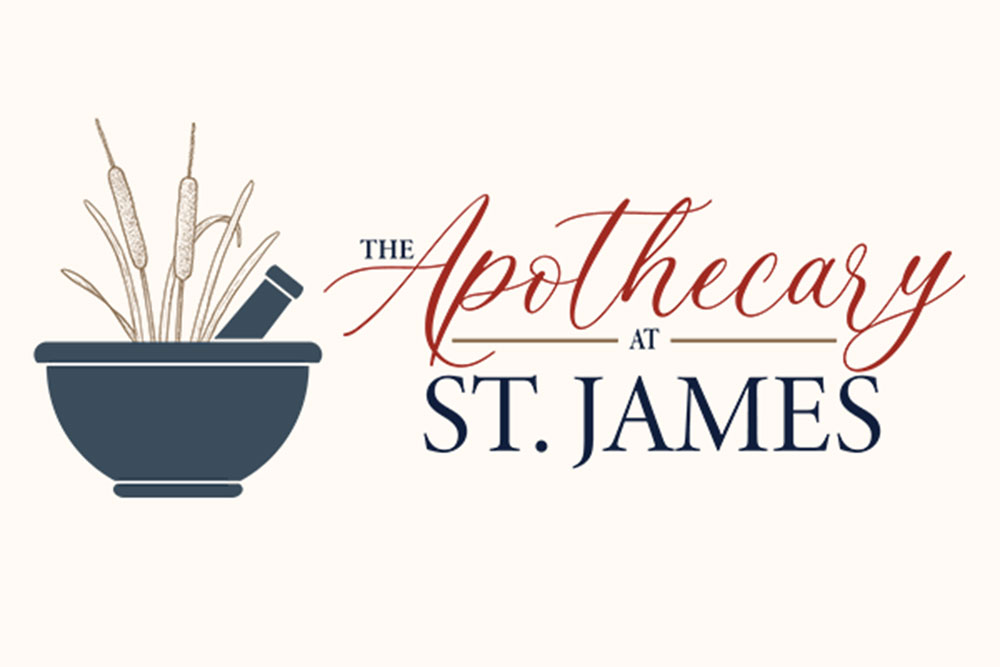 The Apothecary at St. James
2571 St James Drive
Unit 102-C
Southport, NC 28461
Phone: (910) 946-7999
Experts in Low-Dose Naltrexone
Can low dose naltrexone help with your pain?
Our compounding pharmacists and medical experts can point you in the right direction.
Low-dose naltrexone (LDN) is a drug that has been proven to reduce pain and symptom severity for a number of medical conditions and autoimmune diseases such as rheumatoid arthritis (RA), fibromyalgia, inflammatory bowel disease, Crohn's disease and multiple sclerosis. In high doses, LDN is also used to treat opiate addiction. LDN is an alternative to big-name opioids and comes with far fewer side effects.
Schedule a free 15 minute consultation with our chief wellness officer Natasha Thomas, MD, to see how naltrexone can improve your comfort and wellbeing.
Common Compound Drug Questions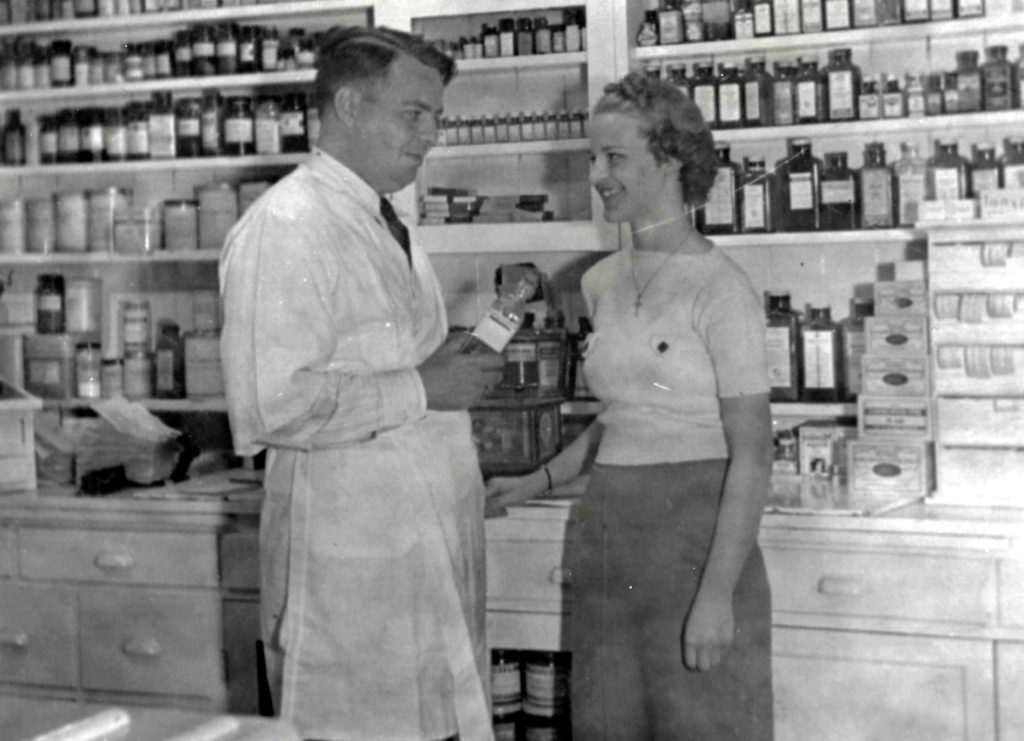 Over a century of compounding expertise.
The Thomas family has been compounding medicines for their patients since 1902. Nowadays, our compounding pharmacy and techs continue this tradition, using only the purest chemicals and the latest in modern compounding technology to deliver customized prescriptions. Educating our customers on compounding drugs is important to our team––we want you to feel comfortable with your treatment options. Our expertise and knowledge have made us a regional leader in both human and pet drug compounding.
Custom medications from Carolina's
most trusted compounding pharmacies.
Change Your Health. Change Your Life.
Our experience and knowledge have made us a regional leader in patient health, prescription drugs and pharmacy services. Visit one of our locations today .