Local Cities We Proudly Serve
Welcome to Supply,
North Carolina
Learn about the local areas of North Carolina with information on local attractions, news, and more. About Supply, North Carolina
Supply, North Carolina is a small unincorporated community in Brunswick County, North Carolina. It's located midway between the town of Bolivia and the city of Shallotte, and is just south of the Green Swamp. The name "Supply" comes from its geographical location at the intersection of Ocean Highway and Southport-Supply Road.
What is Supply, NC known for? 
As part of the 18th- and 19th-century trade route along the Lockwoods Folly River, residents of the nearby beach communities would commute to Supply for, you guessed it, supplies. Since the development of Southport, Supply is no longer the supply hub for these neighboring cities.
Supply, North Carolina Census Data
of the population in Supply holds a high school degree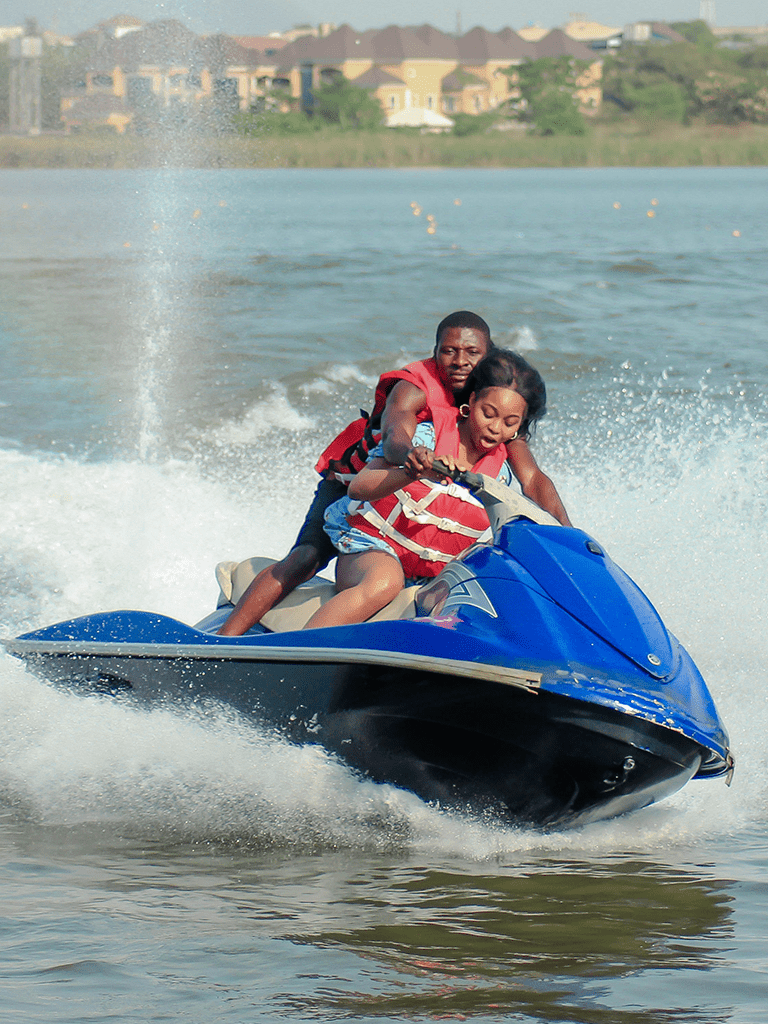 Attractions in Supply, North Carolina
While the small community of Supply, North Carolina is not as well known for its tourist attractions as its neighboring beach towns, there is still plenty to enjoy.
Things to do in Supply, North Carolina
Watersports: Visitors and locals alike enjoy water activities like Jet Ski Rentals
Fishing: Embark on a great fishing experience on a comfortable chartered fishing trip, the whole family is invited!
Relaxation: Just looking to spend some time in the sun? The pontoon boat rentals are the perfect way to relax on the waters of Supply, North Carolina.   
Art & Culture: Check out Mary's Gone Wild for a more eccentric and artistic experience. 
Nature: Supply is also known for its bird watching and astronomy attractions.
After a long day exploring Supply, visitors and locals alike enjoy several of the area's favorite restaurants.
Restaurants in Supply, North Carolina:
Local Waterfront Dining: Provision Company 
Italian Favorite: Angelo's Brick Oven Pizza and Bistro
Perfect Lunch Spot: Archibald's Deli 
Supply, North Carolina News
Curious about the current events in Supply, North Carolina?  A number of local news outlets report on this small town and its surrounding cities. Other local news outlets in Brunswick county also offer great local tips and reporting for Supply, North Carolina. Nearby towns include Holden Beach, Oak Island, and Shallotte.  Each of the following publications include information on weather, local events, advisories and important updates. Check out these sources and stay in the loop!
Thomas Seashore Drugs Servicing
Supply, North Carolina
Looking for a pharmacy near Supply, North Carolina? Supply is conveniently located near both our Shallotte and Oak Island Thomas Seashore Drugs locations. Whether you are en route to the beach at Oak Island or visiting the central business hub of Brunswick County in Shallotte, Thomas Drugs has your pharmaceutical needs covered. Thomas Seashore Drugs has been serving the Carolinas for a century. They're your trusted one-stop shop for prescription and over the counter medications, vaccines, medical supplies and more.
Just a Few of Our Services & Products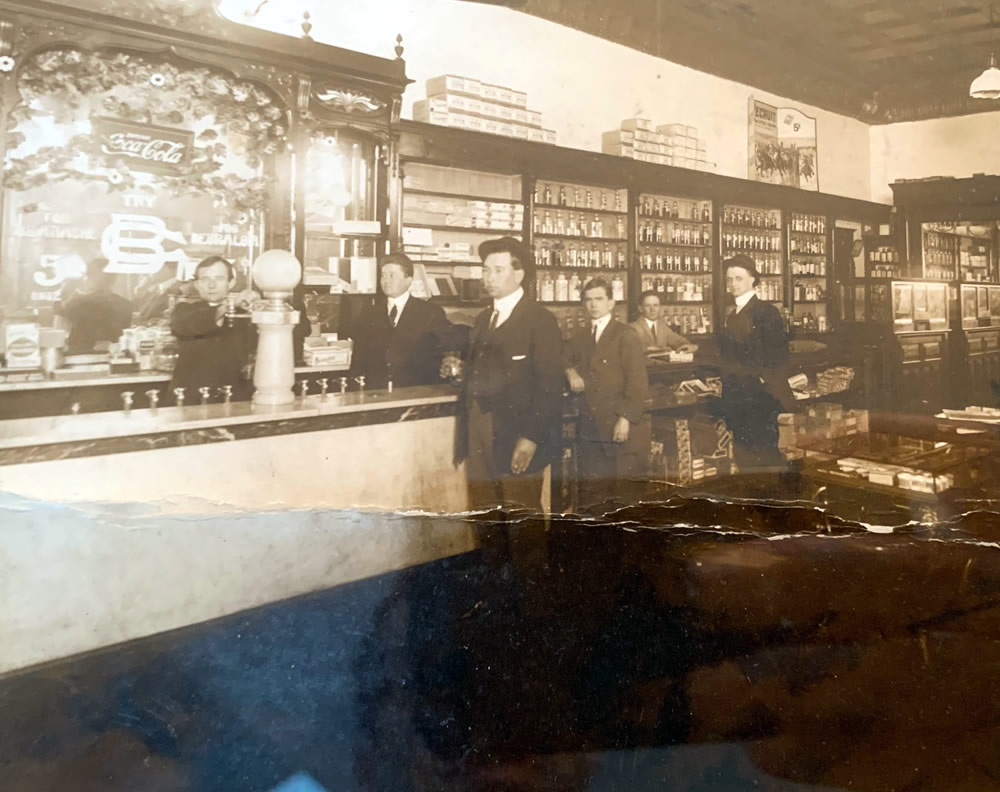 Over a century of pharmacy expertise.
Since 1902, the Thomas family has been offering expert pharmacy services to our Carolina communities. Every generation boasts a family pharmacist, and every generation brings care and compassion to the communities they serve. 
Our Shallotte location first opened in 1965 and has been helping locals and tourists navigate their health and vacation needs for over 50 years. The Oak Island location opened in 2001 and has been catering to island beachgoers ever since. Visit our Oak Island or Shallotte locations for all your pharmaceutical needs. Our experience and knowledge have made us a regional leader in patient health, prescription drugs, and pharmacy services.
Our Supply, North Carolina Locations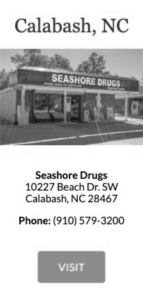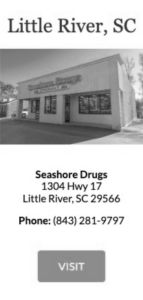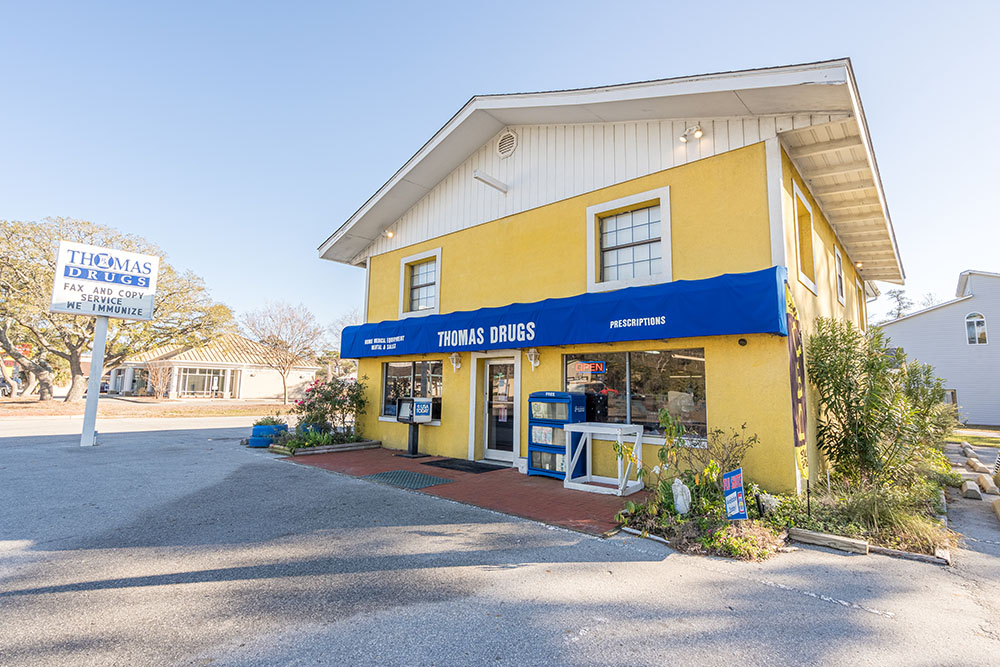 Thomas Drugs
7917 E. Oak Island Drive
Oak Island, NC 28465
Phone: (910) 278-6050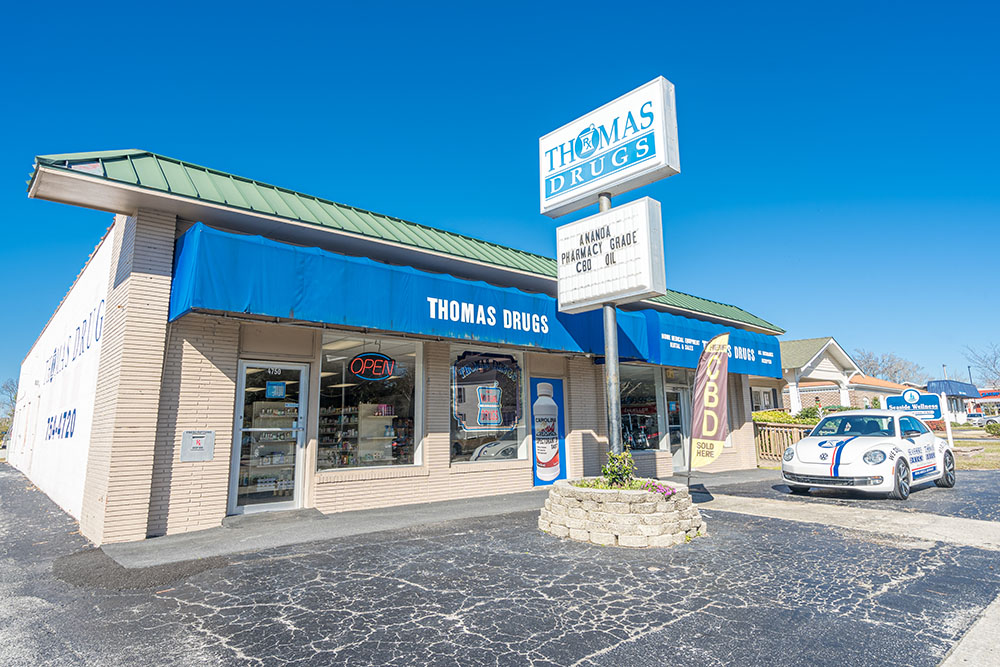 Thomas Drugs
4750 Main Street
Shallotte, NC 28470
Phone: (910) 754-4720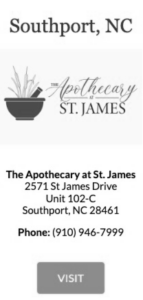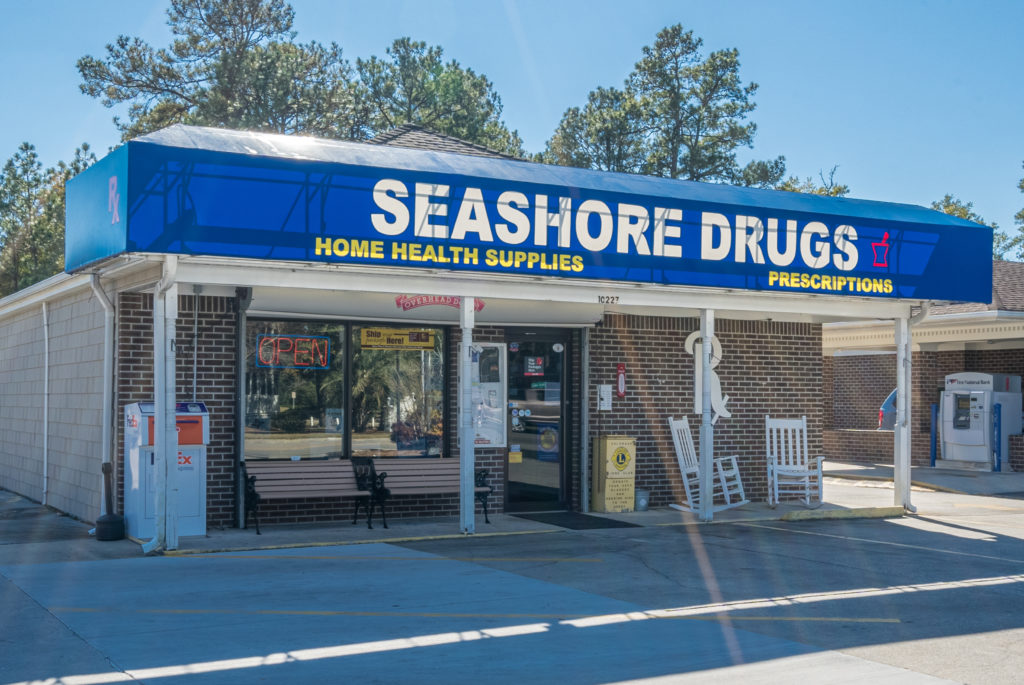 Seashore Drugs
10227 Beach Dr. SW
Calabash, NC 28467
Phone: (910) 579-3200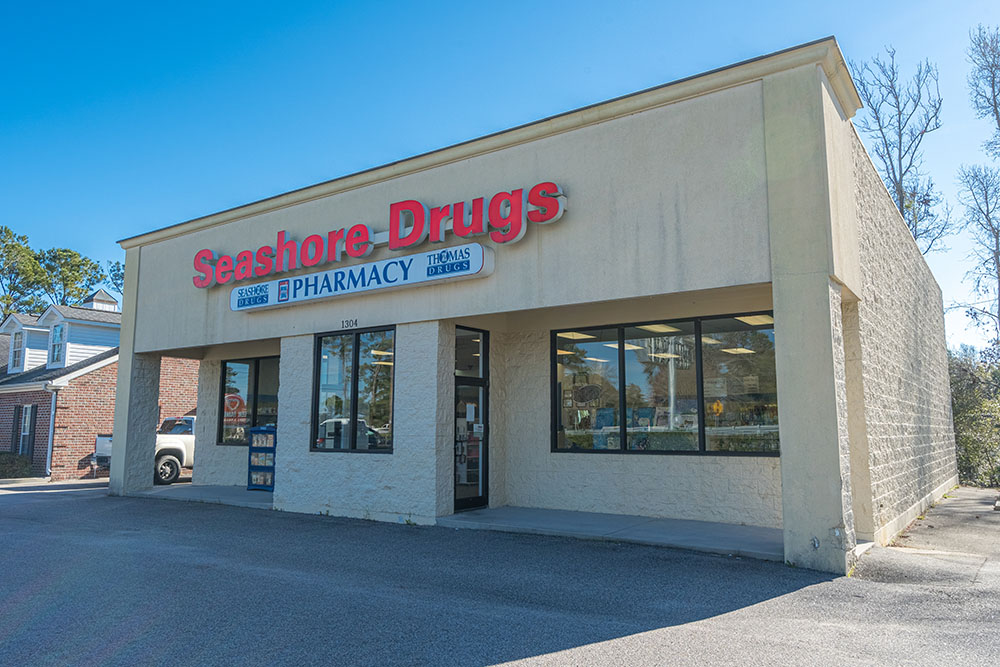 Seashore Drugs
1304 Hwy 17
Little River, SC 29566
Phone: (843) 281-9797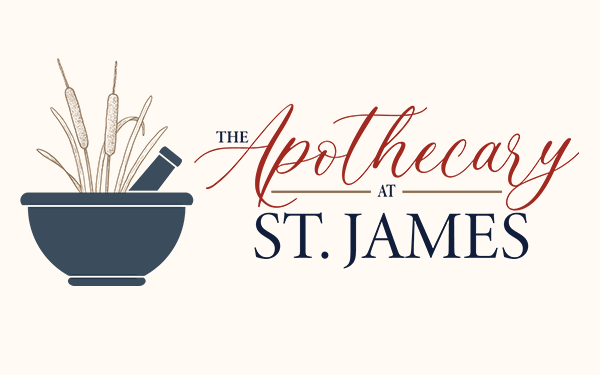 The Apothecary at St. James
2571 St James Drive
Unit 102-C
Southport, NC 28461
Phone: (910) 946-7999