All your prescription needs.
None of the hassle.
Fast and friendly refills, delivery and same-day Rx service
At Thomas Seashore Drugs, we fulfill all your prescription needs with an extra dose of care. Whether a new prescription or a prescription refill, drop by and we'll have it filled in no time. We know your time is valuable and we work hard to help you feel better fast. We even have Rx drop boxes available at our Calabash and Oak Island locations! 
Call or stop by any of our four Carolina locations for friendly prescription service. Our knowledgeable staff can help with any customer request. We're always available to review your medications and drug interactions, explain how to minimize side effects, discuss complementary homeopathic remedies, and advise on how to make your medications most effective. When you stop by our counter, you're more than a patient–you're family.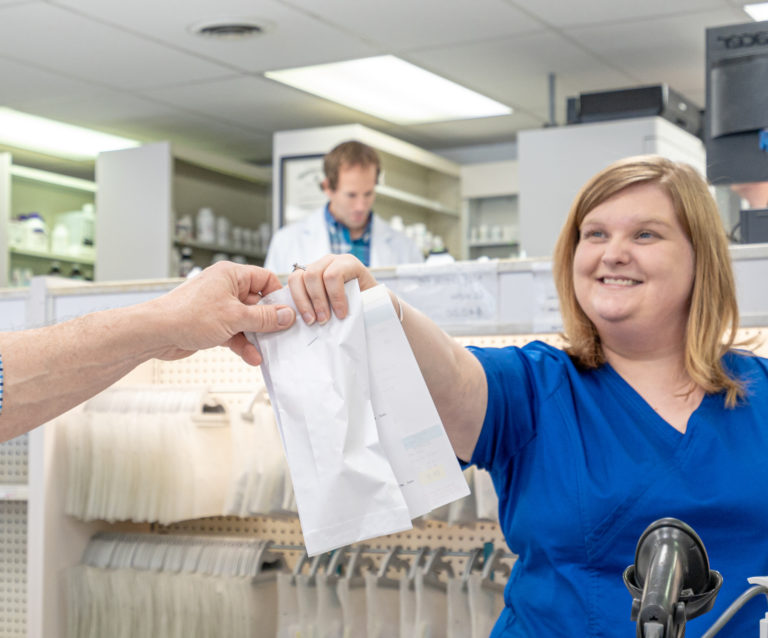 If you plan to pick up your prescription, please bring a photo ID to our pharmacy.

If you plan to have your prescription delivered, please make sure you are home to sign for your medications upon arrival.

If you are taking an antibiotic, it's important to finish the entire prescription. Otherwise, you risk the infection returning stronger and worse than before.

Take only the medication prescribed for you. Never take a medication that was filled for someone else.

Remember to flush all expired medications down the toilet or return them to our pharmacy for disposal.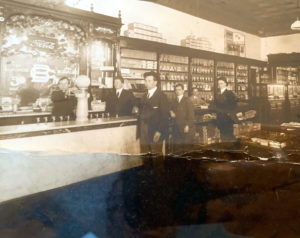 Over a century of pharmacy expertise.
Since 1902, the Thomas family has been offering expert pharmacy services to our Carolina communities. Every generation boasts a family pharmacist, and every generation brings care and compassion to the communities they serve. Our experience and knowledge have made us a regional leader in patient health, prescription drugs and pharmacy services. Take a look at how we got started.