Local Cities We Proudly Serve
Welcome to Holden Beach,
North Carolina
Learn about the local areas of North Carolina with information on local attractions, news, and more. About Holden Beach, North Carolina
Named "one of the best family beaches in the country" by National Geographic Traveler, Holden Beach is the perfect place for a family getaway. This barrier island is nestled in between Oak Island and Ocean Isle Beach. It is a quaint little residential town with a population of just over 600 people and a very small commercial area. The island is eight miles long and connects to Shallotte on the mainland. 
What is Holden Beach known for? 
During the Civil War, Holden Beach was the site of several shipwrecks, which can still be seen today. Apart from a rich history, Holden Beach is attractive to families looking for a quiet and relaxing vacation.
Holden Beach, North Carolina Census Data
of the population of Holden Beach, NC has health coverage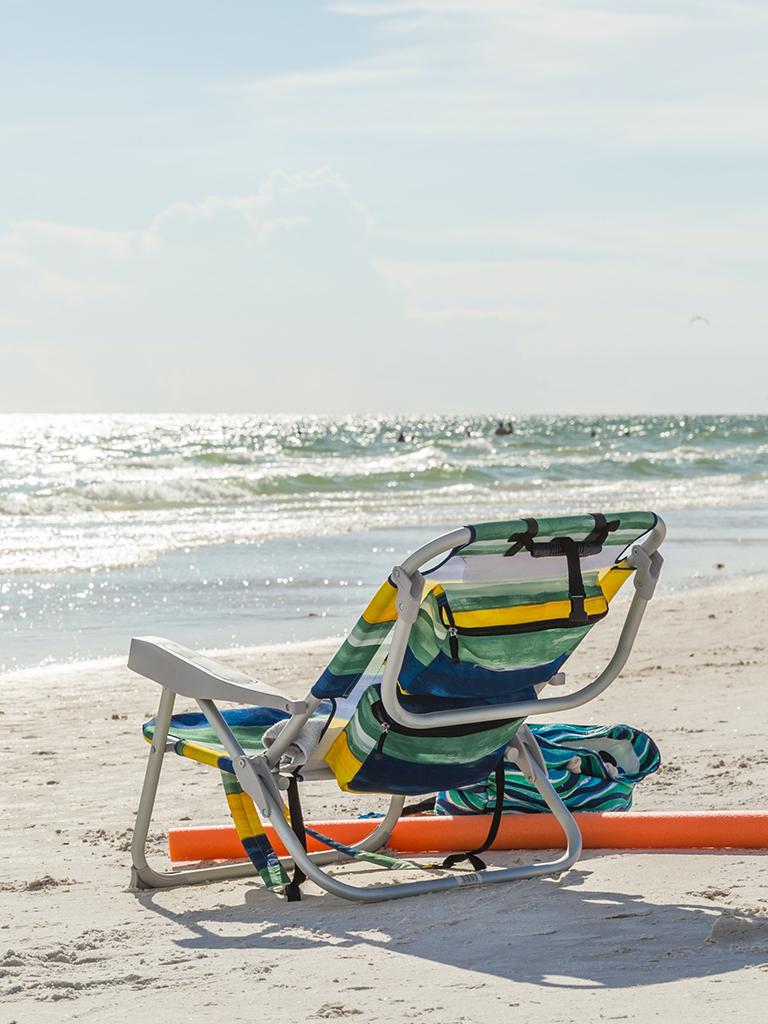 Attractions in Holden Beach, North Carolina
Holden Beach, North Carolina News
Want to know what's going on in Holden Beach? Local news outlets can provide you with helpful information. Each of the following publications include information on weather, local events, advisories and important updates. Check out these sources and stay in the loop!
Thomas Seashore Drugs Servicing
Holden Beach, North Carolina
On vacation and looking for a pharmacy near Holden Beach, North Carolina? Stop by a Thomas Seashore Drugs location near you for that prescription you forgot to pack or relief from that sunburn! Thomas Seashore Drugs has been serving the Carolinas for a century. They're your trusted one-stop shop for prescription and over the counter medications, vaccines, medical supplies and more.
Just a Few of Our Services & Products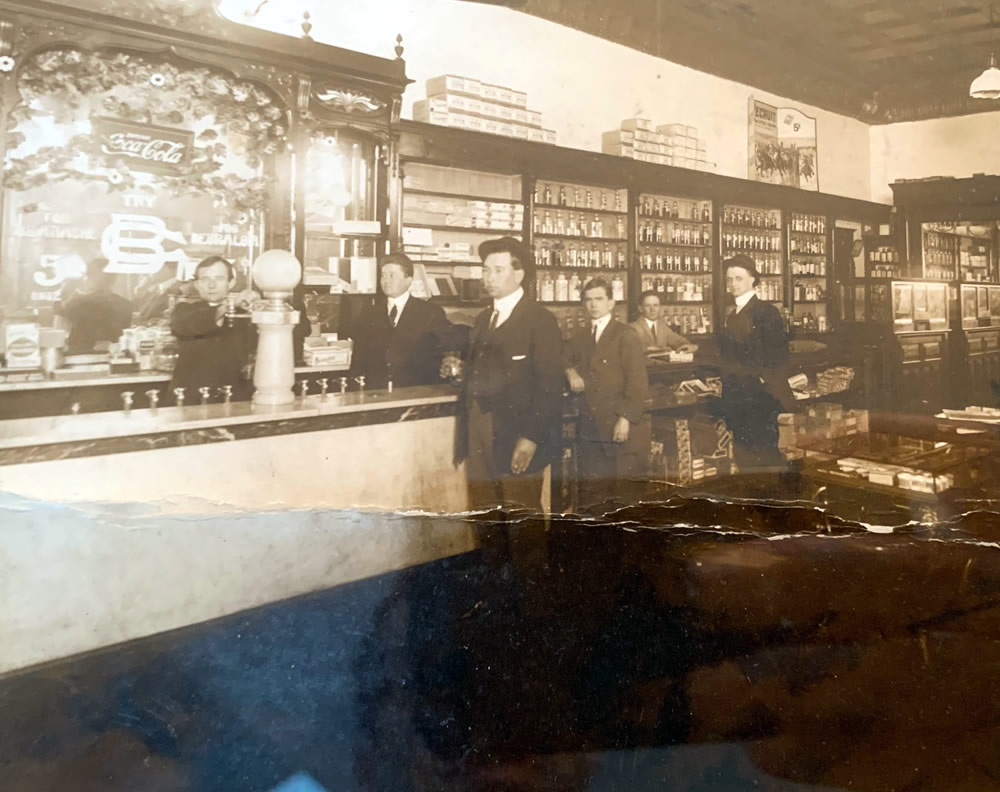 Over a century of pharmacy expertise.
Since 1902, the Thomas family has been offering expert pharmacy services to our Carolina communities. Every generation boasts a family pharmacist, and every generation brings care and compassion to the communities they serve.
The Thomas Drug pharmacies in Brunswick County have been helping locals and tourists navigate their health and vacation needs for over 50 years. For your Holden Beach pharmacy needs, you can visit us at our Shallotte, North Carolina location, which opened in 1965. Our experience and knowledge have made us a regional leader in patient health, prescription drugs, and pharmacy services.
Our Holden Beach, North Carolina Locations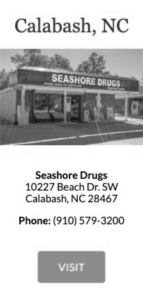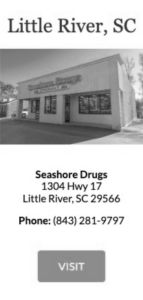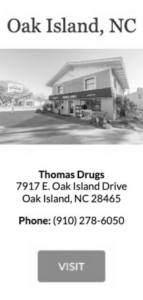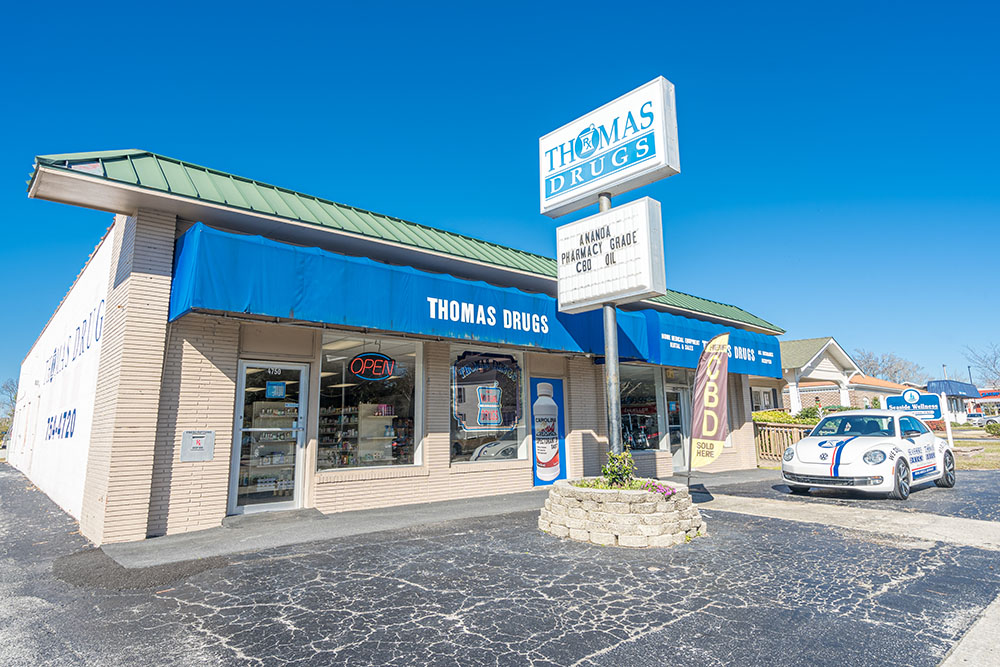 Thomas Drugs
4750 Main Street
Shallotte, NC 28470
Phone: (910) 754-4720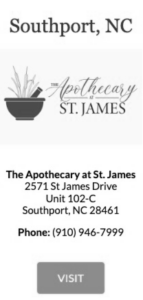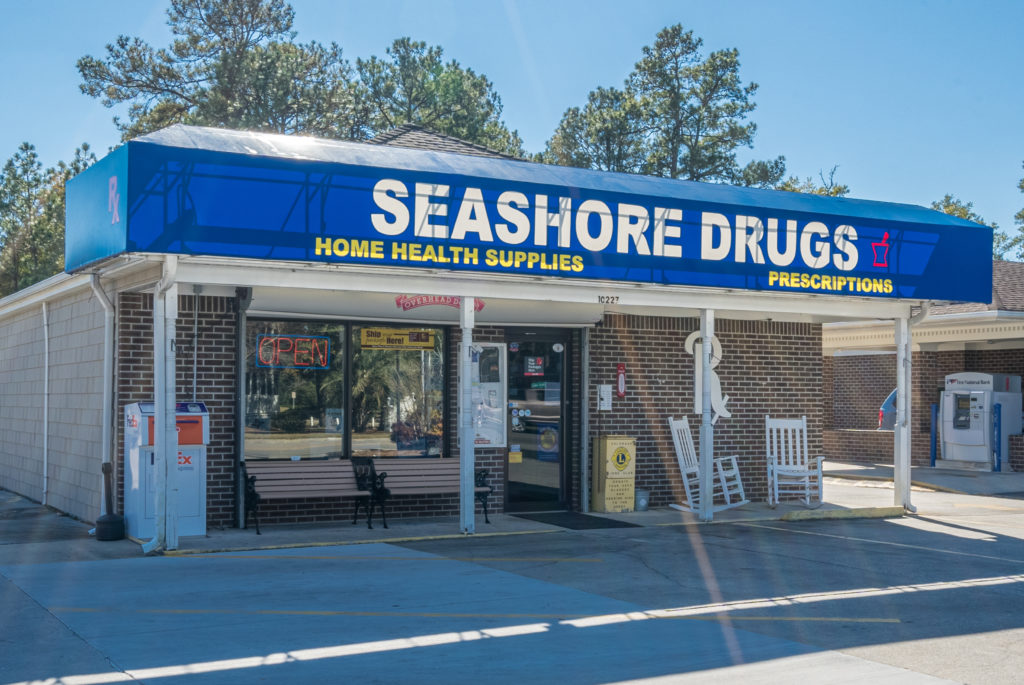 Seashore Drugs
10227 Beach Dr. SW
Calabash, NC 28467
Phone: (910) 579-3200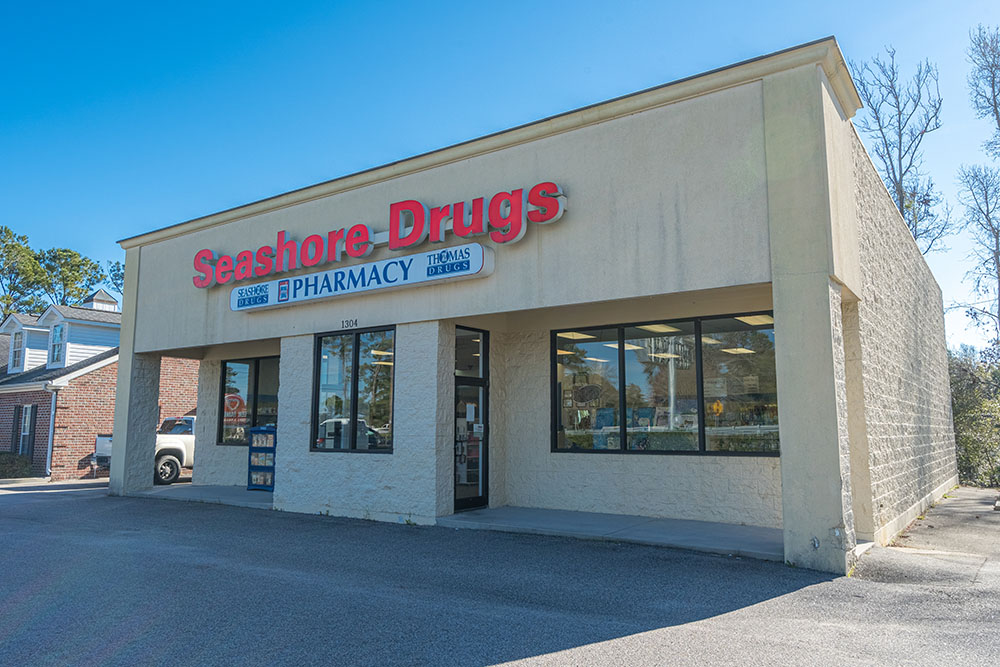 Seashore Drugs
1304 Hwy 17
Little River, SC 29566
Phone: (843) 281-9797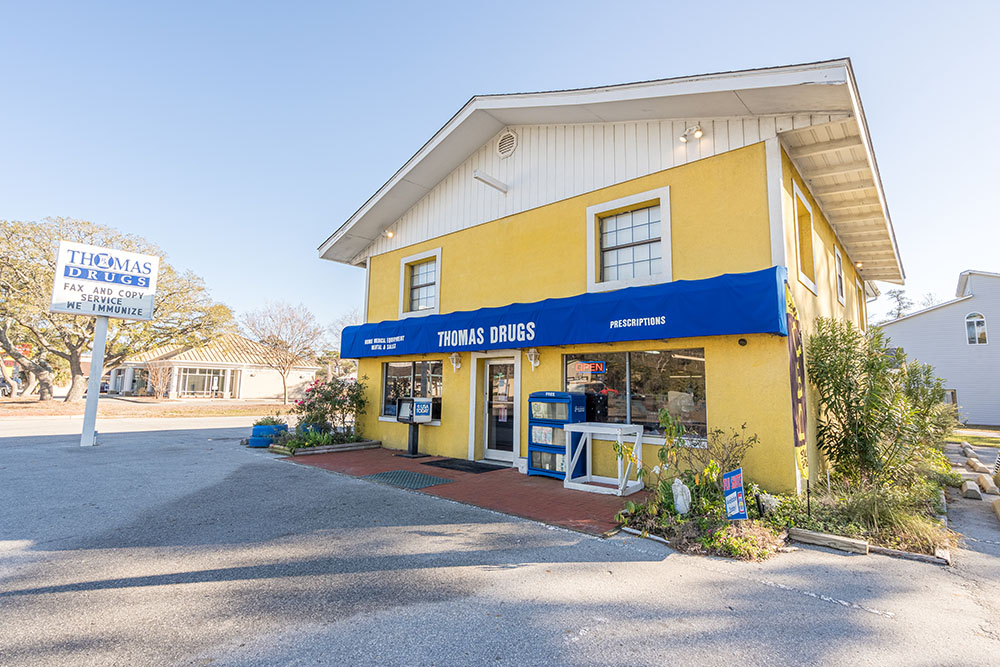 Thomas Drugs
7917 E. Oak Island Drive
Oak Island, NC 28465
Phone: (910) 278-6050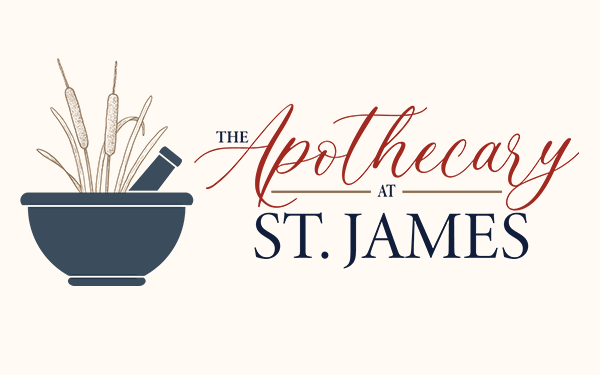 The Apothecary at St. James
2571 St James Drive
Unit 102-C
Southport, NC 28461
Phone: (910) 946-7999