Vaccinations &
Immunizations
Protect Your Health And Immunity With Seasonal Shots And Immunizations.
Staying up to date on vaccinations is key to protecting you and your family. Our locations include certified and licensed pharmacy technicians that can provide CDC vaccines and immunizations when you need them most. Avoid another visit to the doctor and swing by our drugstore today!
Pharmacy Vaccinations Provided:
COVID-19:

We offer Pfizer and Moderna COVID-19 vaccine & booster.  
Flu Vaccine: Protect yourself against the various strains of influenza with this seasonal vaccine.
High-dose Flu Vaccine: For those 65 years and older.
Pneumonia Vaccine: 2 vaccines (Pneumovax® 23 and Prevnar® 13) recommended for adults 65 years or older to help prevent pneumonia.
Shingles Vaccine: Shingrix is recommended for all adults 50 years or older.
Tdap: Protects against adult tetanus, diphtheria, and pertussis, commonly referred to as the "whooping cough vaccine".
RSV: Protects against Respiratory Syncytial Virus. Recommended for 60 and older.
Ready to book your vaccine appointment online? From the COVID-19 vaccine, booster, or one of our other supplied vaccines, you can now easily book an appointment online. Click here to get started.
Not sure what vaccine is right for you? Check out the CDC recommendations for adults, children, seniors and pregnant women.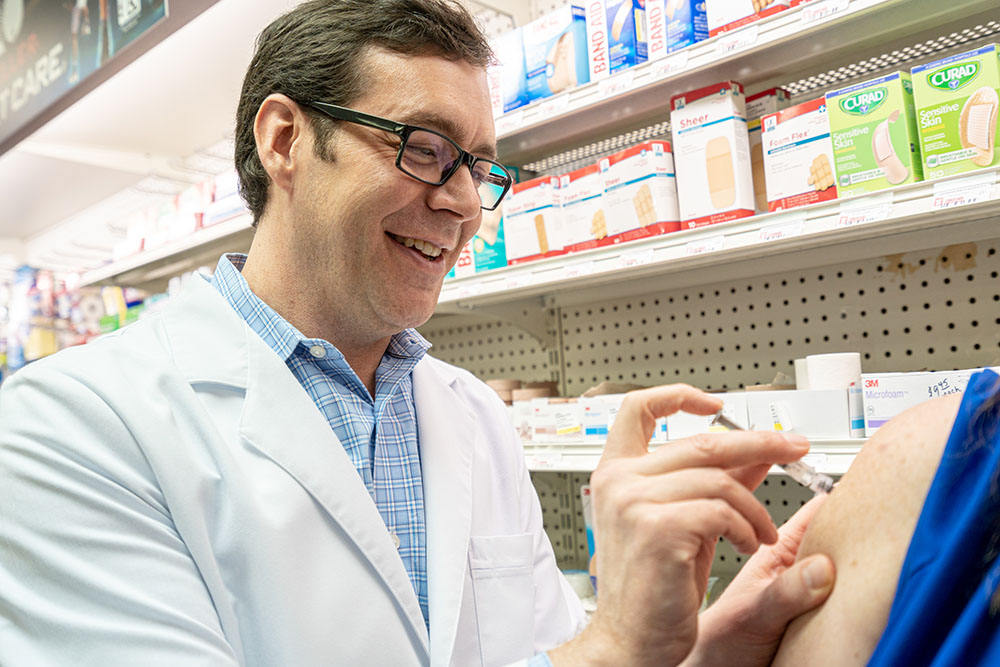 For over four generations, the Thomas family has delivered unmatched pharmacy, compounding, and home medical equipment services to the Carolina beach communities. Thomas Seashore Drugs is one of the few independent, family-owned pharmacies along the coast that provides health expertise and customer service with a friendly, small-town feel.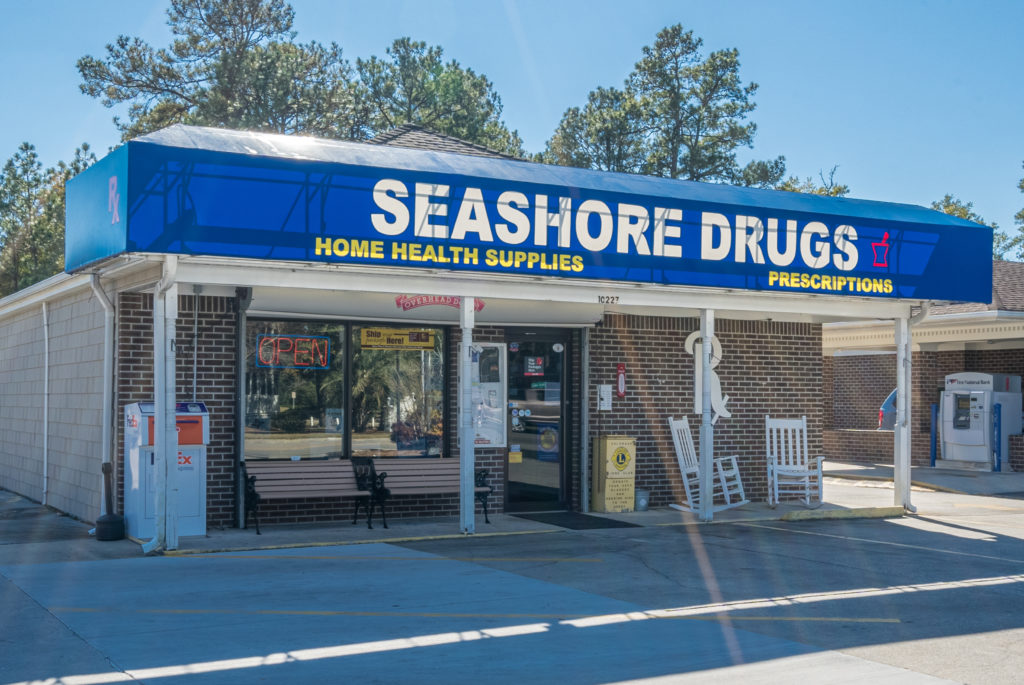 Seashore Drugs
10227 Beach Dr. SW
Calabash, NC 28467
Phone: (910) 579-3200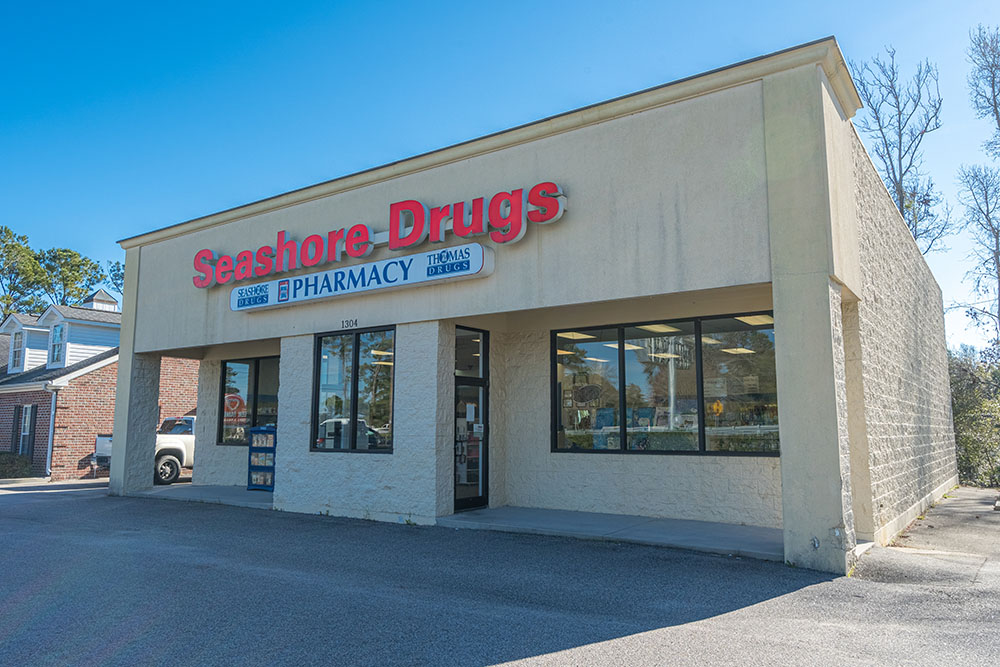 Seashore Drugs
1304 Hwy 17
Little River, SC 29566
Phone: (843) 281-9797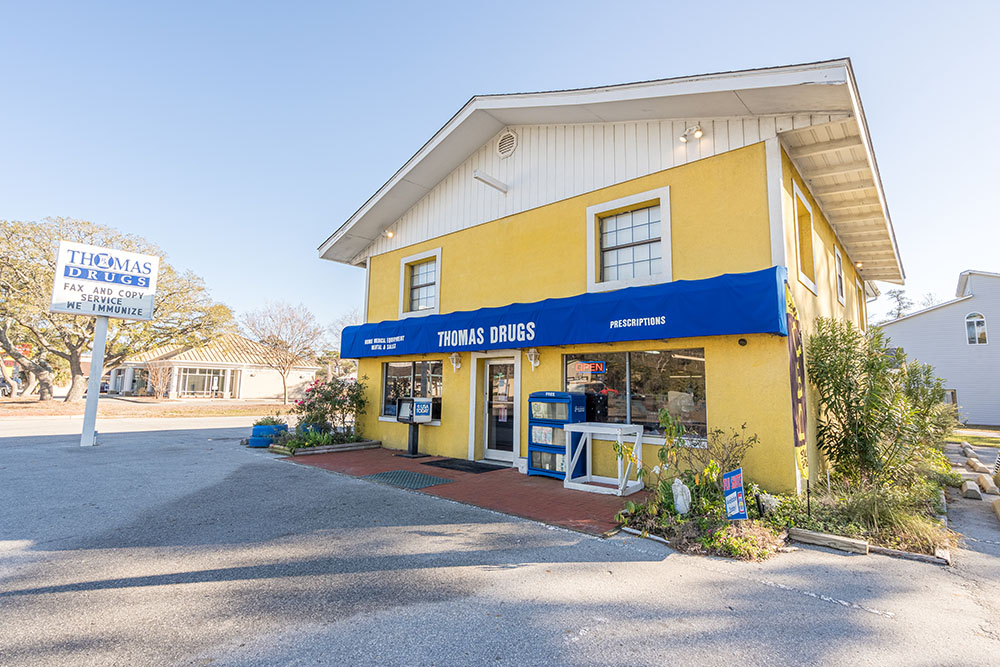 Thomas Drugs
7917 E. Oak Island Drive
Oak Island, NC 28465
Phone: (910) 278-6050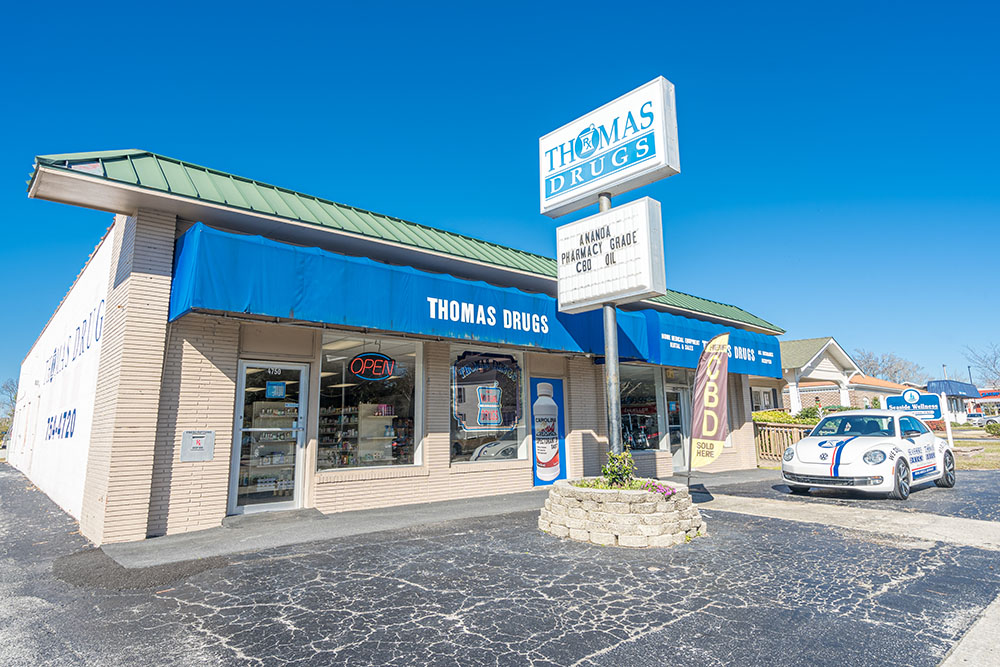 Thomas Drugs
4750 Main Street
Shallotte, NC 28470
Phone: (910) 754-4720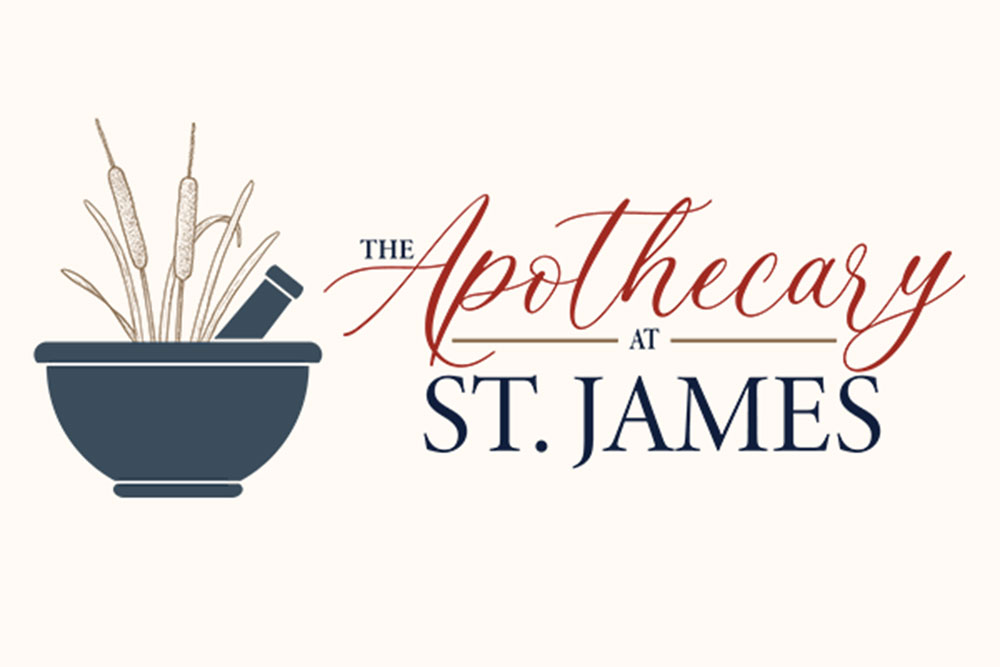 The Apothecary at St. James
2571 St James Drive
Unit 102-C
Southport, NC 28461
Phone: (910) 946-7999
Book your vaccine at any one of our locations:
Schedule a COVID-19 Vaccine or Booster by selecting one of the 2 available vaccine types — Pfizer or Moderna. To schedule a different vaccine, select the Other Vaccines button.
After selecting your vaccine type, you'll be able to pick from one of our 4 locations to find a vaccine time that works best for you. Your information is kept safe within a HIPAA-compliant platform.
Vaccines are distributed throughout our lives to protect us and those around us from deadly diseases. Throughout history, providing vaccines has eradicated viruses such as polio, Rubella, yellow fever, smallpox,  and measles.
Common vaccines for adults are:
Flu vaccine provide the best protection for preventing influenza.
Shingles vaccine, which protects against shingles and the complications from the disease.
Pneumococcal polysaccharide vaccine (PPSV23), which protects against serious pneumococcal disease, including meningitis and bloodstream infections.
Pneumococcal conjugate vaccine (PCV13), which protects against serious pneumococcal disease and pneumonia.
Tdap vaccine protects against adult tetanus, diphtheria, and pertussis (whooping cough).
Not sure where to get vaccines? Our team offers all of the vaccines listed above–and we are happy to help you protect yourself and others. Swing by our counter for any questions or concerns. We're here to support you  with the most up-to-date knowledge on vaccines.
Why Immunization is Important:
The terms 'vaccination' and 'immunization' have different meanings. As you learn about vaccines and how they protect you, it may be beneficial to understand the difference between vaccines and immunizations. Vaccination is the term used for getting a vaccine. Actually getting the injection or taking an oral vaccine dose. Immunization refers to the process of both getting the vaccine and becoming immune to the disease following vaccination.
Getting immunized protects you and those around you from potential illness. Studies show that vaccines are arguably the most effective way of being immune against life threatening viruses and diseases.
The main types of immunizations are:
Live-attenuated vaccines
Inactivated vaccines
Subunit, recombinant, conjugate, and polysaccharide vaccines
Toxoid vaccines
mRNA vaccines
Viral vector vaccines
By receiving these vaccines, it stimulates antibodies against new antigens. Antibodies are produced by B cells, which can only produce antibodies against one specific antigen. After you're immune to the virus or disease, you'll be unlikely to pass it onto others.
If you want to protect yourself and others from potentially deadly illnesses, we suggest you come by to get vaccinated. Especially if you have a high-risk relative.
Questions about vaccines and side effects?
Contact us to speak directly with our helpful pharmacists and medical experts. We want you to feel comfortable with your vaccines. We can make recommendations, explain health implications, and answer any questions.
Common Vaccine and Immunization Questions
Vaccine Assessment: Are You at Risk of Disease?
Take our vaccine risk assessment quiz to learn more.
Thomas Seashore Drugs is an ACPE-certified provider of immunizations and vaccines. We are certified in North Carolina and South Carolina to administer vaccinations.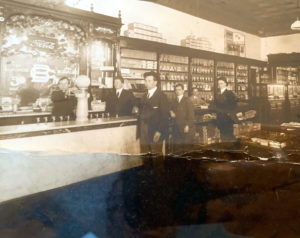 Onsite Vaccine Services for Facilities and Businesses
For over 20 years Thomas Seashore has provided on-site vaccine clinics to coastal Carolina corporations, private businesses, and skilled-care facilities, including nursing homes, long-term care and assisted living centers.
We are often able to provide next day service for your employees or residents. Our friendly, professional ACPE certified providers of immunizations and vaccines offer a personal, relaxing and caring touch, even for the most needle-phobic.
Our pharmacists are available to discuss any questions or concerns, and are here to review employee or residents' vaccine history to ensure proper management and safety on-site. 
For more information or to schedule an on-site vaccine clinic, contact Thomas Seashore owner and pharmacist Ed Thomas at 910-579-3200.
Change Your Health. Change Your Life.
Our experience and knowledge have made us a regional leader in patient health, prescription drugs and pharmacy services. Visit one of our locations today .